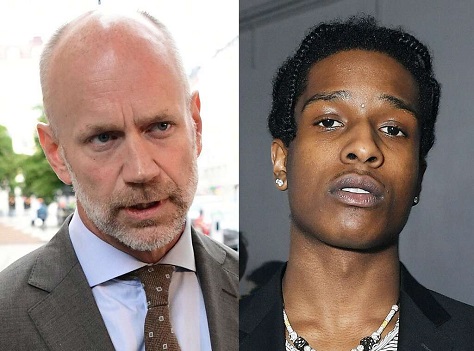 A$AP Rocky's former lawyer has been shot in Sweden.
Henrik Olssen Lilja, the attorney who initially represented the rapper after his July arrest in Sweden, was reportedly shot in the head and chest as he was leaving his apartment in Stockholm on Friday morning, TMZ reports. Lilja was later replaced by Slobodan Jovicic to represent Rocky.
According to the report, the shooter allegedly walked up to Lilja and shot him. A spokeswoman for the Swedish Bar Association further confirmed Lilja was the victim of the shooting. His condition is currently unknown.
Last month, Rocky was found guilty of assault by a Swedish court, but was given a conditional sentence after judges found the assault was not "of such a serious nature that a prison stance must be chosen."